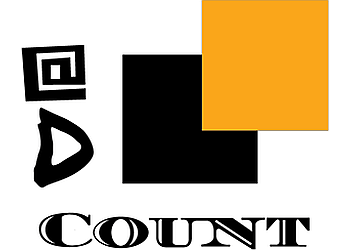 Adcount stands out as a premier advertising agency situated in Ajax, Ontario. Comprising a team of seasoned professionals skilled in both Marketing and Accounting, they bring a wealth of expertise to the table. Their extensive work across various geographical markets and diverse industries has honed their capabilities, arming them with the precise tools and strategies needed to enhance your Return on Investment (ROI) and propel your growth trajectory. Their core competencies encompass a wide spectrum of services, including Digital Marketing, Social Media Management, Search Engine Optimization, Brand & Product Marketing, as well as Accounting, Taxation, and a range of other Financial Services. Adcount is well-equipped to assist you in efficiently and effectively identifying, planning, and executing your marketing and financial endeavors. For a competitive edge that keeps you one step ahead of your rivals, reach out to Adcount today.

UNIQUE FACTS:
• Free Consultation
• 75+ Projects Delivered
• Online appointments
• Onsite services.
Specialty:
Digital Marketing, Social Media Marketing, Facebook, Instagram, LinkedIn, Social Media Management, SEO, Google Ads, Promotional Videos, web design/Development, Accounting, Strategic Financial Planning, Cash Management, Budgeting, Statutory Filing & Content Management
$Price:
Social Media Management
Starter: $249 Per Month
Basic: $499 Per Month
Advance: $899 Per Month
Premium: $1299 Per Month

Contact:
Working Hours:
Mon-Fri: 10am - 5pm
Sat & Sun: Closed
TBR® Inspection Report: