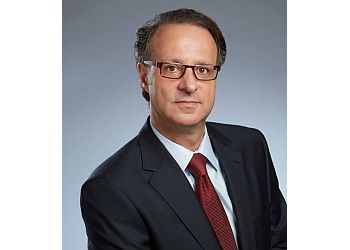 CALL
DANIEL COOPER - COOPER FLORIAN LAWYERS
Daniel Cooper is renowned for providing strategic and pragmatic counsel to the firm's clients in his role as counsel to the firm, with over 25 years of experience as a litigator. He adeptly navigates complex and challenging cases by actively resolving issues and drawing upon his wealth of practical experience. Daniel possesses extensive litigation expertise across all levels of the Quebec Court system, including the Court of Appeal, the Superior Court, the Court of Quebec, and the Federal Court, with proficiency in both French and English. In addition to his litigation prowess, Daniel excels as a skilled negotiator who highly values collaborative dialogue. He firmly believes that by merging advocacy, legal expertise, and consensus-building, a problem-solving approach to law practice can often yield more effective results than litigation. Cooper Florian Lawyers provides comprehensive services in family law, labour law, criminal law, and property rights. They also introduce an innovative, amicable dispute resolution process.

UNIQUE FACTS:
• Provide a candid, practical assessment of your case and potential outcomes.
• Develop a plan of action tailored specifically to reaching your goals.
• Encourage alternative dispute resolution (settlements) and innovative solutions.
• Take decisive steps to move your case forward towards resolution.
• All, in the most cost effective and efficient manner.
Specialty:
Divorce and Separation, Child Custody and Access Rights, Child Support, Spousal Support (Alimony), Parental Alienation & Divorce Procedure
Contact:
Working Hours:
Mon-Fri: 9am - 5pm
Sat & Sun: Closed
TBR® Inspection Report: