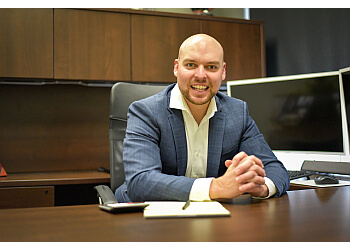 Pedlar Financial, led by its founder, Aaron Pedlar, is dedicated to guiding individuals, families, professionals, and business owners toward a secure and prosperous future through the use of independent strategic planning. Aaron Pedlar, a prominent figure in the financial field, has swiftly risen to the top ranks of financial professionals in the region. His approach centers on the pivotal aspect of client education, as he crafts comprehensive and personalized strategies to empower clients to take charge of their financial destinies. He then implements the necessary solutions to help them achieve their financial objectives. Aaron Pedlar, affiliated with Sterling Mutuals, offers a broad range of non-proprietary, best-in-class financial products and services, ensuring that clients receive completely impartial, conflict-free advice and recommendations. As an independent financial advisor, his commitment is to provide unbiased guidance on products available across the entire market.

UNIQUE FACTS:
• No Obligation Consultation
• Detailed Comprehensive Strategy
• On-Site Services.
Specialty:
RRSP Registered Retirement Savings Plan, TFSA Tax-Free Savings Account, RESP Registered Education Savings Plan, RRIF, LIRA and LIF Locked-In Retirement Account Life Income Fund, RDSP Registered Disability Savings Plan, Financial Strategies, Estate and Retirement Planning, Life, Disability, Critical Illness, Health & Travel Insurance
Contact:
Working Hours:
Mon-Fri: 8am - 5pm
Sat & Sun: Closed
TBR® Inspection Report: