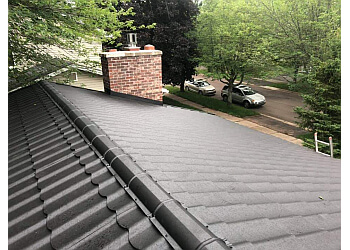 Pro Roofing Inc stands as a prominent roofing enterprise in Moncton, boasting nearly a decade of industry experience. Throughout their journey, ProRoofing has earned the trust of major building supply centers like Kent & Home Depot, who rely on their expertise for roofing installations. Their seasoned professionals possess comprehensive knowledge of every aspect of roof repair and installation. The professional team at ProRoofing brings extensive experience to the table, covering roof replacements, commercial repairs, maintenance, and more. Their unwavering commitment revolves around achieving roofing excellence with every restoration, emphasizing a "get it right the first time" approach. For those seeking peace of mind, ProRoofing offers roof inspections. Feel free to reach out to them today to request a complimentary estimate for your roofing needs.

UNIQUE FACTS:
• Long-Lasting Roof
• Team of Professionals
• Professional Roofers
• Quality Works
• Free Estimate.
Specialty:
Commercial and Residential Roofing, Roof Repair, Replacement, Installation, New Roofs and Re-Roofing Asphalt Shingle, Synthetic Tile & Metal Roofing
Contact:
Working Hours:
TBR® Inspection Report: