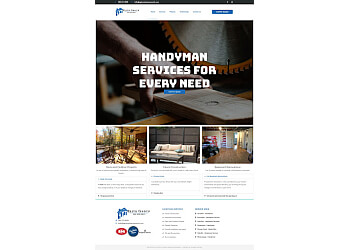 At i5 Marketing Inc. Sean's journey from Graphic Design to Digital Marketing has been nothing short of a spectacular ride. Their mission is to revolutionize the SEO process, making it an enjoyable and rewarding journey for their clients while ensuring their websites achieve peak performance. Sean's remarkable transition from Graphic Design to Digital Marketing has been an extraordinary adventure. They specialize in tailoring their services to meet your unique needs, creating customized strategies that are specifically designed for your business. You can be confident that when it comes to optimizing your website's ranking on platforms such as Google or Yahoo!, they have a carefully crafted plan tailored just for you. This plan not only improves the user experience but also enhances your overall rankings, all without stretching your budget.i5 Marketing INC. is committed to equipping you with a successful lead generation system and a top-notch marketing agency platform. Their automation processes seamlessly turn referrals into paying clients, providing a guided path to growth.

UNIQUE FACTS:
• Centralized Communication
• Monthly Saving Snapshot
• Full CRM support
• Save you money and time every month
• 50% of websites to their platform.
Specialty:
SEO, Website Design, Social Media Marketing, Reputation Management & CRM Platform

Serving Locations:
St. Catharines
$Price:
Website Builder $29/Month
i5 Marketing Inc. Intake System $99+/Month

Contact:
Working Hours:
TBR® Inspection Report: