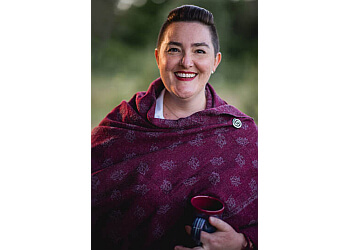 Woven Threads Handcrafted Ceremonies is a well-renowned wedding officiant in Guelph. They work with a ceremony professional dedicated full-time to this work and have the experience of creating over 100 ceremonies. She is experienced and dedicated Life-Cycle Celebrant in Woven Threads Handcrafted Ceremonies. She is registered with the Registrar General of Ontario to perform legal weddings anywhere in the province of Ontario. Conducts and guides you through a relaxed, easy, and fun ceremony creation process. She is professionally trained in the Celebrant Foundation & Institute (CF&I) based in Newark, New Jersey. Christine also offers convenient digital forms, online payment options, and unlimited correspondence and revisions as she finalizes the ceremony. Woven Threads Handcrafted Ceremonies also offers a free 30-minute video chat to start her process.
Specialty:
Handcrafted Ceremony, Rehearsal, Weddings, Commitment Ceremonies, Milestone Anniversaries​, Funerals, Memorials, Celebrations of Life, Child Welcoming, Gender Affirming, Retirement & Divorce

Serving Locations: Elora, Fergus, Kitchener, Waterloo, Cambridge, Hamilton & Toronto.
$Price:
Handcrafted Ceremony investment $695 +HST
Rehearsal $100
Meaningful Moment $395 +HST

Contact:
Working Hours:
TBR® Inspection Report: