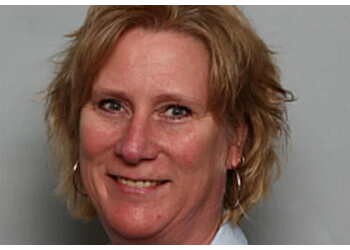 LRH Larry R Hemeryck CPA Professional Corporation, a Highly Regarded Accounting Firm in Simcoe. Larry R. Hemeryck is a seasoned professional, holding the distinguished titles of Certified General Accountant, Financial Planner, and Chartered Professional Accountant. His journey began with the attainment of the CGA (Certified General Accountant) designation in 1979, followed by the prestigious CFP (Certified Financial Planner) designation in 1998. Since the turn of the millennium in 2000, Larry has been dedicated to providing personalized financial consulting and expert tax accounting services. He takes immense pride in embodying essential qualities such as honesty, integrity, and a wealth of knowledge. His commitment to delivering precise and top-tier accounting services is matched by his dedication to affordability, ensuring that his clients receive exceptional value. At LRH Larry R. Hemeryck CPA, clients can expect nothing less than precision and quality in every aspect of their financial journey. Larry's dedication to providing accurate, reliable, and superior accounting services is matched only by his commitment to ensuring these services are accessible at an affordable price point.

UNIQUE FACTS:
• Over 18 Years of Experience
• Different Payment Options
• Online Consultations.
Specialty:
Consulting Services, Business Start-Up and Finance Consultation, Tax Planning and Preparation, Agricultural, Personal and Corporate Accounting, Accounting Service, CRA Audits, Financing and Estate Planning, System Implementation, Financial Statements & Corporate Taxes
Contact:
Working Hours:
Mon- Fri: 8:30am - 5pm
Sat & Sun: Closed
TBR® Inspection Report: