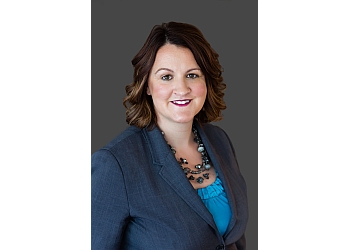 Tamara Epple is the owner and operator of Homestead Law, where she delivers personalized legal services characterized by creative and common-sense solutions tailored to her clients' needs. She embarked on her legal journey by earning her JD from the University of Saskatchewan in 2001. Over the next eight years, Tamara practised law in private firms, with a particular focus on various areas, including real estate, corporate/commercial law, wills and estates, and family law. With an extensive legal career spanning over 20 years, Tamara is well-equipped to provide her clients with honest and informed legal perspectives. Her approach to law is characterized by practicality and approachability, reflecting her commitment to supporting her clients effectively. Homestead Law, Under Tamara's leadership, Homestead Law delivers professional, client-centred legal advice within a comfortable and welcoming environment. The firm's services extend to Sherwood Park, Edmonton, and the surrounding areas, ensuring accessibility to a diverse clientele seeking legal assistance.

UNIQUE FACTS:
• Tamara is Passionate About Supporting Her Clients in A Practical and Approachable Manner
• She Learned the Value of Hard Work, Responsibility, Family and Community.
Specialty:
Incorporations, Intellectual Property Law and Copyright, Licensing and Trademarks, Business Agreements and Contracts, Small Business Legal Planning, Acquisitions and Mergers, Business Financing & Purchase and Sales

ADDITIONAL PRACTISE AREAS:
Commercial and Industrial Real Estate Law, Planning and Development Law, Procurement Law, Intellectual Property Law, Contract Law, Labour & Employment Law
Contact:
Working Hours:
Mon-Fri: 9am - 4:30pm
Sat & Sun: Closed
TBR® Inspection Report: