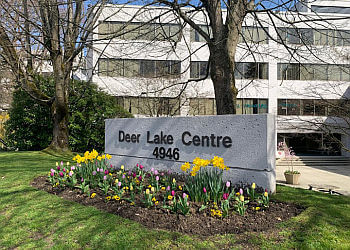 Deer Lake Law Group is a comprehensive law firm situated in Burnaby. Their accomplished lawyers alleviate the stress of legal matters and achieve favorable outcomes. They excel in alternative dispute resolution (ADR), employing mediation and arbitration techniques. Committed to enhancing your understanding of BC and Canadian laws, they provide the necessary guidance to rectify situations and secure just compensation or settlements. Deer Lake Law Group's civil litigation attorneys prioritize your welfare, assets, business, and future endeavors. By collaborating closely to grasp your specific objectives, their client-centric approach shapes appropriate strategies. The firm offers numerous services at fixed fees, and some cases can be handled on a contingency basis. They stand ready to assist. Whether through in-person discussions or teleconferences for clients beyond the area, Deer Lake Law Group invites you to engage in a no-obligation dialogue to explore how they can be of service.

UNIQUE FACTS:
• Timely and Cost-Effective Solutions
• Practical Experience and In-Depth Knowledge from Arguing Cases Before All Levels of The Canadian Court System.
Specialty:
Business Contract Enforcement, Commercial Collections, Commercial Patents, Employment, Defamation, Insurance, Injury, Construction Disputes and Liens, Disputes Over Municipality Bylaws or City Ordinance, Strata Issues, Property Damage / Real Estate Claims, Professional Negligence and Malpractice

ADDITIONAL PRACTISE AREAS:
Family, Criminal, Personal, Immigration, Business & Real Estate Law
Contact:
Working Hours:
Mon-Fri: 9am - 5pm
Sat & Sun: Closed
TBR® Inspection Report: