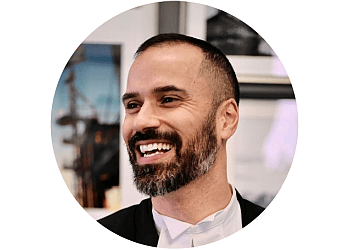 Hollis A. Lucky is a seasoned lawyer who skillfully represents individuals across criminal, personal injury, and family law matters. In 2015, Hollis assumed a partnership at Jabour Sudeyko Lucky. He earned his Bachelor of Arts degree in sociology from the University of British Columbia before pursuing legal education at the University of Victoria. His clientele encompasses the entirety of British Columbia, and he has effectively advocated for clients in the Supreme Court, Federal Court, and Court of Appeal. Jabour Sudeyko Lucky, a boutique law firm, takes pride in furnishing exceptional legal services while unwaveringly championing their clients' interests. This commitment perpetuates their legacy of offering honest, transparent, and high-caliber legal assistance. The adept lawyers collaborate closely with clients to delineate objectives and formulate pragmatic strategies for their attainment. The legal team at Jabour Sudeyko Lucky acknowledges the far-reaching repercussions of criminal charges, comprehending the potentially life-altering consequences that stem from a conviction.

UNIQUE FACTS:
• Provide High-Quality Legal Services in an Honest and Straightforward Manner.
• First Consultations is Free
• They Assist Clients All Over the Lower Mainland, Northern British Columbia, Okanagan and The Sunshine Coast.
Specialty:
Breaking and Entering, Theft, Assault, Murder, Fraud & Driving Offences

ADDITIONAL PRACTICE AREAS:
Family and Personal Injury Law, Wills, Estates & Powers of Attorney
Contact:
Working Hours:
Mon-Fri: 8:30am - 5pm
Sat & Sun: Closed
TBR® Inspection Report: