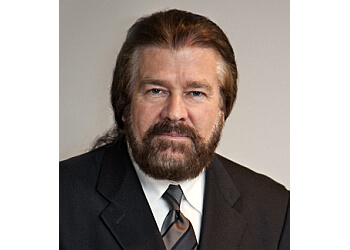 Mark Brayford is an accomplished lawyer with over 35 years of experience in criminal law and has demonstrated his expertise through numerous speaking engagements. He has notably shared his insights at prestigious institutions such as the University of Western Ontario Law School, Queen's Law School, and the University of Calgary Law School. Additionally, he has contributed as a guest panelist for esteemed associations including the Alberta Criminal Trial Lawyers Association and the Montreal Criminal Defence Lawyers. Mark's impressive legal career includes holding leadership positions within the legal community, such as President of the Canadian Bar Association, Saskatchewan Branch, and President of the Saskatoon Criminal Defence Lawyers Association. His influence extends to roles on significant judicial councils, including the Provincial Court Bar Judicial Council, Queen's Bench Bar Judicial Council, and the National Executive Council of the Canadian Bar Association. Currently, he serves as a National Director and Vice-President of the Canadian Council of Criminal Defence Lawyers. Mark has shared his knowledge widely through lectures at the College of Law, Continuing Legal Education programs, and the Saskatchewan Bar Admission Course. His impactful legal work includes serving as counsel in numerous precedent-setting cases, with over 100 of his cases reported in Law Journals. His court-focused practice spans the trial and appellate courts of Saskatchewan, Alberta, Manitoba, Ontario, and the Supreme Court of Canada. Brayford Shapiro stands as a leading law firm renowned for its deep-rooted understanding of criminal law in Saskatchewan.

UNIQUE FACTS:
• Published Over a Dozen Articles in The Criminal Defence Lawyers Newsletter
• Teaching Positions as Below
• Past Lecturer, Law 427.3.2, College of Law, University of Saskatchewan, Gale Moot Court Program, for 24 Years
• Past Lecturer, Saskatchewan Bar Admission Course for Twelve Years.
Specialty:
Drug and Driving Charges, Murder and Manslaughter, Assault, Weapons, Wildlife, Trademark, Fraud, Discipline, Threats, Mischief, Robbery, Break and Enter, Arson, Kidnapping, Extortion, Counterfeit & Proceeds of Crime Charges
Awards:
Awarded King's Counsel designation in 1995 - Saskatchewan Continuing Legal Education Outstanding Volunteer in 1998 - Canadian Bar Association Distinguished Service in 2013 - Saskatchewan Trial Lawyers Association in 2018
Contact:
Working Hours:
TBR® Inspection Report: