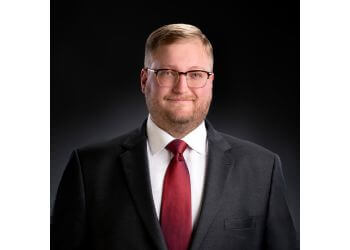 Michael Dyck is a dedicated criminal defence lawyer based in Winnipeg, Manitoba. He earned his Juris Doctor in 2011 and was called to the Bar on June 21, 2012. His articling experience took place at Bueti Wasyliw and Associates in Winnipeg. Specializing in criminal and regulatory offences, such as those under the Highway Traffic Act or Wildlife Act, Michael is well-equipped to assist individuals facing charges in these areas. As a notary public, Michael also offers services for notarizing documents. Furthermore, he has served as an agent for lawyers from outside Manitoba on multiple occasions. While the majority of his cases are centred in Winnipeg, Michael extends his legal support throughout the province of Manitoba, with a particular focus on clients in Steinbach. Clients will find it convenient to reach him via phone or text for prompt assistance with their criminal charges. At Michael Dyck | Criminal Law, their team of lawyers goes the extra mile, providing comprehensive support from the beginning of the trial to its conclusion. They diligently explore every legal aspect of the case and strive for the best possible outcomes for their clients. With a strong commitment to effective communication, they promptly respond to phone calls and address clients' concerns, helping to alleviate anxiety by explaining potential consequences.

UNIQUE FACTS:
• Free Initial Consultation
• Reduce Your Anxiety by Explaining Potential Consequences
• Fees Are Discussed Upfront at Your First Meeting
• Schedule Strategy Sessions with You to Discuss Difficult Decisions
• Accepts Criminal Defence Cases Call 24/7.
Specialty:
Domestic Violence, Violent Offence, Bail Hearing, Simple and Aggravated Assault, Domestic Assault, Any Criminal Charges Like DUI Impaired Driving, Drug Charges, Uttering Threats to Cause Death or Bodily Harm and Assault with a Weapon & Causing Bodily Harm
Contact:
Working Hours:
TBR® Inspection Report: