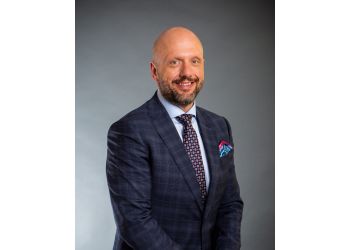 Brent Kaneski is a prominent lawyer and one of the lead practitioners at DFS Kaneski UnRuh LLP. With his extensive experience, he was called to the Bar of Manitoba in 1993. His legal practice is diverse, encompassing civil and administrative litigation with a focus on labor relations, corporate and commercial law, construction law, civil litigation, real estate, wills, and estates. Brent is also a valued member of the Law Society of Manitoba. DFS Kaneski UnRuh LLP is a well-established law firm located in Winnipeg, providing reliable legal services since 1979. Their success is not merely based on excellent outcomes but is rooted in the long-standing relationships of trust and confidence they have built with their clients throughout the years of dedicated service. For any labor or employment law matters you may have, DFS Kaneski UnRuh LLP is well-prepared to offer expert assistance. With their team of experienced lawyers, including Brent Kaneski, they are committed to providing quality legal support and guidance for their clients' diverse needs.

UNIQUE FACTS:
• Member of the Manitoba Bar Association
• Brent also provides counsel to a number of First Nations in Manitoba.
Specialty:
Suspensions, Employment Contracts, Discipline and Termination, Rights and Benefits, Conduct of Legal Actions, Human Rights and Equity Issues, Harassment, Negotiation and Review of Severance Packages, Accommodation of Disabilities, Workplace Safety and Health and Occupational Safety Matters, Professional Discipline Matters and Collective Bargaining

ADDITIONAL PRACTISE AREAS:
Construction & Aboriginal Law
Contact:
Working Hours:
Mon-Fri: 8:30am - 4:30pm
Sat & Sun: Closed
TBR® Inspection Report: