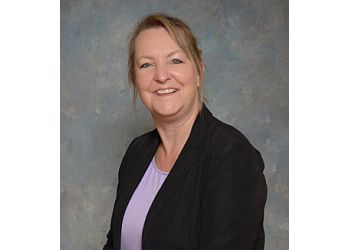 Lisa DeLong is a dedicated family lawyer based in Brantford, Ontario. Since 2006, she has exclusively focused on family law matters. Lisa holds a Bachelor of Laws degree from the esteemed Osgoode Hall Law School in Toronto, Ontario, after completing a Bachelor of Professional Arts in Communications at Athabasca University in Calgary, Alberta. Her commitment to her community extends to her seven years of service on the board of directors of the Dalhousie Place Access Centre. DeLong Law, established in 2008, is conveniently located in the Chelsea Place building in downtown Brantford, near the Provincial and Superior Court Houses. The firm is dedicated to delivering personalized and top-quality services in a comfortable setting. Their team comprises lawyers with diverse experiences and skills, ensuring you can find the perfect match for your needs and circumstances. They handle a wide range of legal issues with utmost confidentiality, employing effective strategies to expedite your case, allowing you to move forward with your life. Don't hesitate to contact them and schedule your appointment to get started.

UNIQUE FACTS:
• Compassionate and Collaborative Approach
• Schedule a consultation.
Specialty:
Custody and Access, Separation, Children's Aid Proceedings, Division of Property, Child/Spousal Support, Wills, Criminal, Restraining Orders & Power of Attorney
Contact:
Working Hours:
Mon-Fri: 9am - 5pm
Sat & Sun: Closed
TBR® Inspection Report: