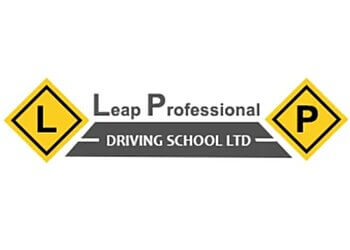 Leap Professional Driving School Ltd places a strong emphasis on delivering top-notch service. Their instructors are wholly dedicated to ensuring you have the best possible learning experience and acquire the essential knowledge needed to become a safe driver. Their commitment to student convenience is evident through their flexible scheduling options, including SGI-approved programs for driver's education. Their driving programs are designed to cultivate skills for all students, prioritizing skill development. With scheduling availability seven days a week, they provide maximum flexibility. Additionally, their multilingual instruction accommodates English, Hindi, Urdu, and Punjabi speakers, ensuring effective communication. Leap Professional Driving School goes the extra mile by offering free pick-up and drop-off services at your convenience. Their reputable and professional services are tailored to instill the confidence needed to pass your driving test and navigate the roads safely.

UNIQUE FACTS:
• Refreshing Skills
• Improving Established Driving Habits
• High-Quality
• Low-Cost Services
• 5000+ Students
• SGI Certified Instructor.
Specialty:
Program for Seniors, Program for Adults, 6 Hours in Class, Complete Course Options & Winter Driving
Contact:
Working Hours:
TBR® Inspection Report: