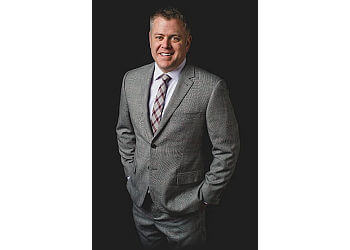 Jason Tarnow is a seasoned legal professional associated with Tarnow Criminal Law. He attained his B.A. from the University of Victoria in 2003 and pursued his legal education at the University of Manchester in England, earning his LL.B. (with Honours) in 2006. His admission to the Bar of British Columbia transpired in 2008. Notably, Jason was recognized as "Richmond's Best Lawyer" in both 2009 and 2010 through the annual reader survey conducted by the Richmond Review newspaper as part of their "Best Of" awards. Tarnow Criminal Law, a comprehensive criminal defence law firm, delivers top-tier legal representation in Richmond. With a combined experience exceeding 50 years in criminal law, both Jason Tarnow and David Tarnow possess the requisite knowledge, skills, and expertise to adeptly address any defence case, regardless of the challenges faced by their clients. The firm's lawyers bring forth an extensive wealth of knowledge and proficiency to effectively advocate for clients embroiled in complex charges. Additionally, their role extends beyond legal representation – they are dedicated to elucidating clients' rights within the legal framework and addressing any inquiries. Committed to providing clients with exceptional legal advocacy, Tarnow Criminal Law remains steadfast in its pursuit of delivering optimal representation to those they serve.

UNIQUE FACTS:
• Confidential Consultation
• Regularly Appear for Clients in Metro Vancouver, the Fraser Valley, British Columbia.
Specialty:
Impaired Driving (DUI), Being Over .08, Breathalyzer, Approved Screening Device (ASD), Dangerous Driving and Possibly Even Causing Bodily Harm or Death, Drug Cases, Possession & Accusations

ADDITIONAL PRACTICE AREAS:
Criminal Law
Contact:
Working Hours:
TBR® Inspection Report: