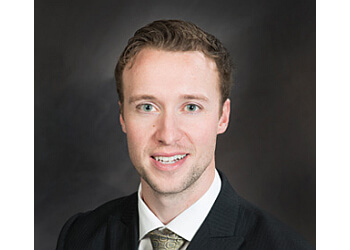 Brett A. Bothwell, a pivotal member of the team, has been an integral part of the firm since 2014 and attained partnership status in 2018. He serves as the primary legal practitioner responsible for addressing matters related to Employment Law. Brett consistently strives to deliver an unparalleled level of professional, forward-thinking, and proactive advice, alongside top-notch legal services, all designed to cater to the evolving needs of his clients. Johnston Ming Manning LLP specializes in offering guidance to both companies and employees concerning their rights and responsibilities within a non-union work environment. Their services encompass providing legal counsel and representation in court during instances of disputes. A steadfast commitment to delivering outstanding legal support that caters to the immediate and long-term requirements of clients is their hallmark. Regardless of the specific practice areas requiring consultation, clients can have confidence in the capabilities of their lawyers, who possess the necessary qualifications, expertise, and training to effectively manage their cases.

UNIQUE FACTS:
• Lawyers Serving Red Deer and Central Alberta for 70 Years.
• Proactive and forward-looking advice and legal services.
Specialty:
Consultations with Employees and Employers, Drafting Employment Agreements, Advising Employees and Employers on the Effects of their Agreements, Wrongful Dismissal, Termination, Breaches of Non-Competition & Non-Solicitation Covenants

ADDITIONAL PRACTISE AREAS:
Personal Injury, Civil Litigation, Oil & Gas Matters, Property Disputes, Commercial Litigation, Debtor-Creditor, Collections, Corporate, Commercial, Family, Farm, Real Estate Law, Wills & Estates
Contact:
Working Hours:
Mon-Fri: 8:30am - 5pm
Sat & Sun: Closed
TBR® Inspection Report: