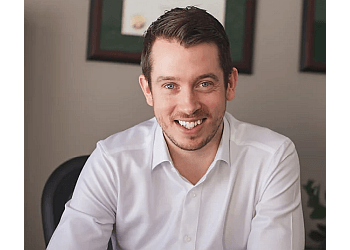 CALL
DR. ANTOINE BERGERON
Since 2017
Dr. Antoine Bergeron is one of the best Ent doctors in Saguenay, QC. He completed his residency at the University of Sherbrooke. He conducts consultations and performs specific minor procedures from the Saguenay ENT clinic. He excels in interacting with children, fostering an environment of confidence and relaxation. His adeptness in making young patients feel at ease is commendable. Collaborating with his team, he tailors an approach that aligns precisely with each patient's condition. Rooted in a commitment to deliver swift, cutting-edge care, Dr. Antoine Bergeron approaches his patients with courtesy, professionalism, and compassion. He is dedicated to ensuring the well-being of his young patients, instilling reassurance and equipping parents with the tools needed for their child's recovery. His mission revolves around delivering prompt care and care characterized by its empathetic and considerate nature. Dr. Antoine Bergeron's impact on his little patients goes beyond medical treatment; he genuinely empowers both children and parents, fostering a path towards recovery and health.

UNIQUE FACTS:
• Pre-surgical advice
• Postoperative advice
• Follow-up after treatment
• Visits allow the healthcare team to monitor your progress.
Specialty:
CONDITIONS:
Airborne Allergies, Nasal Congestion, Smell Impairment, Breathing Difficulties, Chronic Rhinitis, Chronic Rhinosinusitis, Nasal Polyposis, Nosebleed (Epistaxis), Sinusitis, Deviation of the Nasal Septum, Benign Nasal Sinus Tumor, Sinus Cancer, Thyroid and Parathyroid Gland Issues

PROCEDURES:
Pediatric Surgeries, Laryngology, Cosmetic Surgery of the Face & Skin Cancer Surgery
Contact:
Working Hours:
Mon-Fri: 8am - 5pm
Sat & Sun: Closed
TBR® Inspection Report: