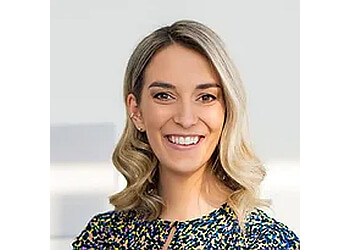 Dr. Anne-Julie Labrecque carries the prestigious certification of a plastic surgeon, acknowledged by the Royal College of Physicians and Surgeons of Canada. Her expertise encompasses a subspecialty in reconstructive microsurgery and aesthetic surgery, earned through studies at the University of Winnipeg. Driven by a commitment to individualized care, she is sensitive to her patients' unique needs and preferences. Renowned for her meticulousness, precision, and skill, Dr. Labrecque's approach is characterized by an unwavering dedication to her craft. Her practice ethos revolves around providing personalized assistance within an environment built on trust and mutual respect. Dr. Labrecque's focus has notably gravitated toward breast surgery, specifically catering to women who have encountered trauma or are undergoing cancer treatment. This area of her specialization reflects her profound empathy and dedication to improving the lives of her patients through compassionate and skilled care.

UNIQUE FACTS:
• Board-certified physician
• Certified by the American Society for Reconstructive Microsurgery
• Performs plastic surgeries of all types.
Specialty:
PROCEDURES:
Breast Augmentation, Reduction, Implants and Lift, Asymmetry Correction, Abdominoplasty with Or without Liposuction, Lipectomy, Intimate Surgery, Blepharoplasty, Earlobe & Nipple Surgery
Contact:
Working Hours:
Mon-Thu: 8am - 4pm
Fri: 8am - 2pm
Sat & Sun: Closed
TBR® Inspection Report: