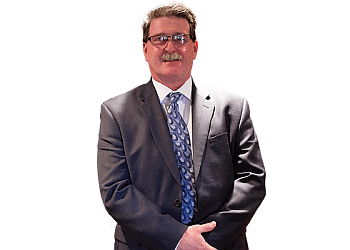 Denis A. Michel graduated from l'Université de Moncton's Faculty of Law and was admitted to the bar in 1988. He currently serves as the proprietor of Michel & Associates Law and is proficient in English and French. Mr. Michel actively contributes to the community, having previously held the position of Past-President of the Sudbury Minor Hockey Association and Past-Director of Sudbury Sports North. Additionally, he is affiliated with the Criminal Lawyers Association of Ontario and the Ontario Trial Lawyers Association. Michel & Associates Law is a full-service law firm in Sudbury, Ontario. They share an uncompromising commitment to serving your interests and are determined to secure a successful outcome on your behalf. Opting for Michel & Associates Law grants you the privilege of an accomplished team of lawyers with cumulative legal experience spanning over 30 years. This wealth of knowledge, complemented by a legacy of successful client service and representation, equips Michel & Associates Law with the prowess necessary to guide you in drafting a Will and Power of Attorney that faithfully reflect your intentions. In this pursuit, they ensure that your affairs are aligned with your wishes.

UNIQUE FACTS:
• Affordable Services and Competitively Priced Fees
• They accept Personal Cheque/Cash, Interac, Visa/Mastercard and E-Transfer.
Specialty:
Creating a Will, Powers of Attorney, Guardianship, Estate Administration, Trusts, Property, Wills, Assets, Health Care Decision, Important Financial, Probate, Draft a Will, Real Estate, Purchase and Sale of Residential Properties, Criminal Law & Family Law
Contact:
Working Hours:
Mon-Fri: 9am - 12pm|
1:30pm - 5pm
Sat & Sun: Closed
TBR® Inspection Report: