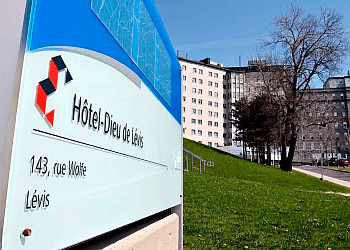 CALL
DR. JEAN-PIERRE GENNAOUI - CISSS CHAUDIÈRE-APPALACHES HÔTEL-DIEU DE LÉVIS
Since 1998
Dr. Jean-Pierre Gennaoui is one of the best Gynecologists in Levis, QC. His medical journey commenced at the University of Montreal. His specialization in Obstetrics and Gynecology was nurtured at Laval University from 1998 to 2003. With an impressive tenure spanning over 25 years in the field of OB/GYN. He possesses the esteemed FRCSC qualification from the Royal College of Physicians and Surgeons of Canada. He strives to empower his patients with knowledge concerning health issues and inquiries. His focus areas encompass Colonoscopy, Contraception, Screening, and various related matters. He employs cutting-edge tools and state-of-the-art technologies, placing his treatment methodology at the forefront of medical innovation. He practices within CISSS Chaudière-Appalaches Hôtel-Dieu De Lévis, demonstrating bilingual proficiency in English and French.

UNIQUE FACTS:
• Specialty: Obstetrics and Gynecology
• Practices: Lévis Region
• Professional liability insurance
• Walk-in clinic
• Emergency room.
Specialty:
CONDITIONS:
Cervical Polyps, Ectopic Pregnancy, Endometriosis & Issues with Menstrual Cycle

PROCEDURES:
Childbirth, Miscarriages & Birth Control
Contact:
Working Hours:
TBR® Inspection Report: