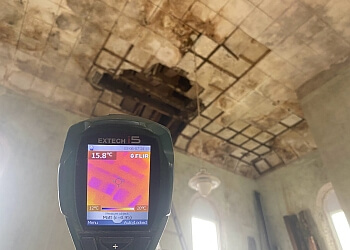 Home Suite Home Inspections stands as a cornerstone among the dependable providers of inspection services within the local community. With a commendable track record spanning more than 16 years, they have solidified their presence in the home inspection sector. The founder and inspectors affiliated with the company hold certifications from both CMI and the American Home Inspector Training Institute, ensuring their competence and expertise. Delivering reports that are both comprehensive and impartial, they adhere to industry standards meticulously. Their stance encourages your active participation during the inspection process, facilitating a more comprehensive understanding from a visual standpoint. Operational practices follow nationally recognized Standards of Practice, thereby assuring you of the utmost levels of diligence, impartiality, and efficacy. The team exhibits a genuine enthusiasm for aiding property owners and potential buyers by furnishing them with actionable insights into the condition of their properties. Backed by a staff that boasts robust training and certifications, Home Suite Home Inspections remains dedicated to furnishing clients with top-tier property inspection services characterized by excellence.

UNIQUE FACTS:
• Affordable price with no hidden fees
• Detailed report
• Wide range of services.
Specialty:
Thermal Imaging, Pre-Purchase, New Construction, Septic, Terion Home Warranty, Pre-Warranty Expiration, Seller Certified, Pre-Listing, Insulation Deficiencies, Water Intrusion, Air Leakage, Energy Efficiency, Roofing Leaks & Faulty Wiring
Contact:
Working Hours:
TBR® Inspection Report: