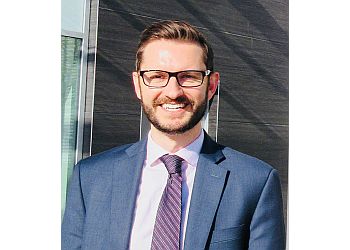 Douglas A. Cowgill, armed with an extensive background spanning almost seven years, operates as a legal practitioner specializing in the intricate realm of US immigration law. His active membership in the American Immigration Lawyers Association (AILA) underscores his commitment to the discipline. Drawing from his personal experience of transitioning from the US to Canada, he possesses a firsthand comprehension of the immigration process. This unique perspective informs his deep appreciation for the significance of immigration applications for both individuals and enterprises engaged in cross-border endeavors. Demonstrating a genuine personal investment, he approaches each case as if it were his very own, recognizing the parallel importance that a client's matter holds, akin to his own immigration journey to Canada. Douglas A. Cowgill extends his adept legal services to encompass business immigration matters, tailored for business owners and employees aspiring to operate within the United States. Recognizing the diversity of US visa categories contingent upon the specific nature of employment, his expertise serves as a guiding light, elucidating your options and expertly leading you through the intricacies of the process.

UNIQUE FACTS:
• Direct line to the Attorney,
• Case load management,
• Accommodating their clients,
• Proactively communicating
• Offering candid advice.
Specialty:
NAFTA Professional Visa, Treaty Trader Visa, Treaty Investor Visa, Intra-company Transfer Visa, Specialty Occupation Visa, Intra-company Transfer Green Card & Investor Green Card
Contact:
Working Hours:
Mon-Fri: 8:30am - 5:30pm
Sat & Sun: Closed
TBR® Inspection Report: