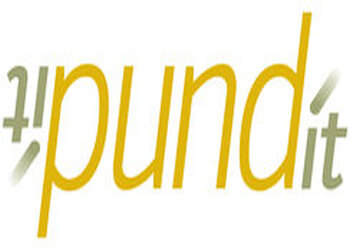 Pund-IT Inc. operates as a technology consulting agency, delivering unwaveringly dependable, secure, and consistent technological solutions to organizations. With certifications in both ISO 9001 and ISO 27001, Pund-IT has solidified its status as a distinguished provider of Technology and Consulting Security and Services. Collaborating closely with you, their team crafts personalized solutions designed to resonate with both your employees and clients. The bedrock of their service lies in delivering unwaveringly consistent, secure, and dependable technology solutions to organizations spanning the Waterloo Region, the Greater Toronto Area, and beyond. Dedication to excellence underscores their approach. This commitment is a reflection of their earnest endeavour to provide the best possible services to their customers. Whether the task entails a minor data transfer or a sweeping system overhaul, Pund-IT is unwaveringly positioned to meet all your IT requisites.

UNIQUE FACTS:
• Their solutions are practical and effective
• Customised strategic infrastructure solutions and ongoing tech IT services
• They run effectively and securely.
Specialty:
Strategic IT and Business Consulting, Professional IT, Desktop and Technical Support, Backup Monitoring, VPN and VoIP, Cloud-Based Solutions, Security and Compliance, Phishing Training and Simulation, Computer and Network Security, Managed IT Services, Disaster Recovery, Phishing, Server & Document Backups
Contact:
Working Hours:
Mon-Fri: 8:30am - 5pm
Sat & Sun: Closed
TBR® Inspection Report: