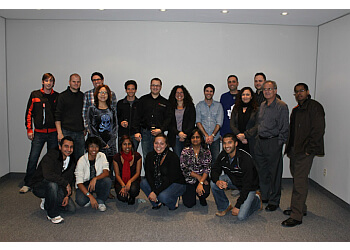 MBC Managed IT Services, a recipient of prestigious awards, stands as a top-notch Managed IT Service provider specializing in delivering cloud solutions and managed IT services tailored for local businesses. MBC presents a comprehensive suite of Managed IT Services designed to complement and enhance your business operations. Their capabilities range from supplementing your existing IT department to assuming complete responsibility for your IT infrastructure. They act as your dedicated and secure IT partner, ensuring the smooth online productivity of your employees and optimizing the longevity of your current IT investments. MBC's committed NSOC (Network Security Operations Center) team proactively monitors and responds to critical alerts or threats in real time, safeguarding their customers' networks. Additionally, they extend a valuable offer of free cybersecurity assessments. With prestigious partnerships with industry giants such as Microsoft (as a Gold Partner), Cisco, Dell, Veeam (as a Silver Pro Partner), and HP, MBC empowers their customers with unmatched flexibility to adapt to the evolving needs of their end-users while making the most of their IT budgets. Moreover, MBC Managed IT Services provides complimentary IT assessments to further enhance their client support.

UNIQUE FACTS:
• Award Winning It Services Provider
• Free Cybersecurity Assessment
• Trusted, Responsive, Security-First Managed Services Provider.
Specialty:
Managed IT and Servers, Hosted, Cloud Technology and network, Help Desk, Business Management and Solutions/Project Delivery, Desktops and Mobile, IT Procurement, Network Monitoring, Virtual Machines, Disaster Recovery & VoIP Solutions
Contact:
Working Hours:
TBR® Inspection Report: