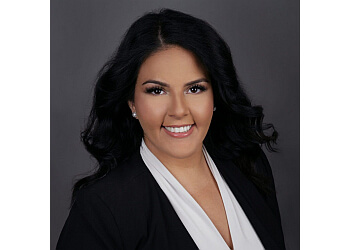 Me Christina Kadas attained her LL.L. degree from the University of Ottawa and her DDN degree from the University of Montreal. Since 2014, she has been actively practicing law as a notary. Her specialization lies in the area of protective supervision for individuals lacking capacity. Me Kadas firmly believes that in order to establish and nurture a lasting professional relationship, the first step is attentive listening. This approach allows her to offer legal services that precisely align with the unique needs of her clients. Accredited by the Chambre des notaires du Québec, Mtre Christina Kadas is authorized to submit applications for the homologation of protection mandates (in cases of incapacity) and the initiation of protection regimes before Quebec courts. Together with her dedicated team, they collaborate with clients to identify their requirements, guide them throughout their legal processes, and provide services that consistently exceed expectations. Me Christina Kadas is proficient in English, French, and Greek, ensuring effective communication with a diverse clientele. Additionally, evening appointments are available upon request, and the office offers free parking and wheelchair-accessible facilities.

UNIQUE FACTS:
• Accredited by The Chambre Des Notaires Du Québec
• Trusted Legal Advisor
• Tailored Legal Assistance.
Specialty:
Document Notarization, Prenuptial Agreement, Marriage Contracts, Homologation of A Protection Mandate, Opening of Protective Supervision, Estate Settlement, Will Search, Verification of Will, Financial and Medical Decisions, Declaration of Inheritance of Transmission & Designation of An Estate Liquidator
Contact:
Working Hours:
Mon-Thu: 9am - 5pm
Fri: 9am - 12pm
Sat & Sun: Closed
TBR® Inspection Report: