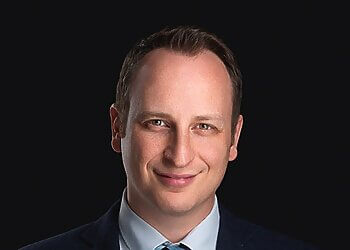 Steven Weinman Real Estate Team is a seasoned real estate broker and leads the highly accomplished Steven Weinman Real Estate Team in Dollard des Ormeaux, QC. Steven Weinman brings a wealth of expertise to the table with more than a decade of experience in the real estate industry and an impressive track record of over 500 successful transactions. Steven is characterized by his sharpness, quick thinking, and unwavering commitment to doing whatever it takes to close deals effectively. He excels in managing situations involving multiple offers, showcasing his skill and agility in navigating competitive real estate scenarios. Steven remains at the forefront of innovative property presentation, employing professional photography, virtual tours, targeted social media campaigns, and tailored web presence to ensure that your property receives maximum exposure. His knack for consistently securing higher sale prices for his sellers, surpassing market expectations, sets him apart in the industry. Steven Weinman is dedicated to going above and beyond for his clients, consistently exceeding their expectations and delivering exceptional results.

UNIQUE FACTS:
• 5-star ratings
• Over 13 years of experience
• Over 12 years of experience.
Specialty:
Apartment, Condo, Two or More Storey, Land, Buildings, Open Houses, Homes, Buying, Selling & Marketing
Contact:
Working Hours:
TBR® Inspection Report: