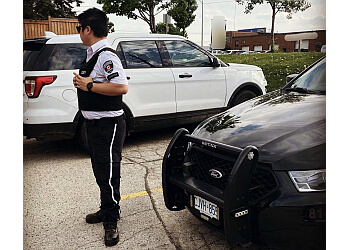 Canadian Protection Division's commitment lies in the provision of unparalleled service excellence. They present a comprehensive spectrum of mobile patrol services, fully adaptable to each client's specific requirements. Guided by an adept management advisor, their security team is extensively trained to the highest standards. Collaboratively Canadian Protection Division team collaborates with you to align with your demands and financial considerations. Their mobile unit collaboratively engages with you to tailor solutions that align with your unique requirements and budgetary considerations. Canadian Protection Division operates in tandem with you to not only mitigate existing concerns but also to enhance property value while ensuring your safety. Their array of offerings includes sophisticated wedding security services with suit-and-tie attired personnel and adeptly trained supervisors embedded among your guests, equipped to manage any circumstance that may arise. Additionally, the company extends house watch security, an exceptionally cost-effective service that safeguards your residence overnight, affording you peace of mind.

UNIQUE FACTS:
• Safety and Security
• Highly Trained Security Team
• Best Service.
Specialty:
Security Service: Residential, Commercial Properties, Construction Sites, Schools, Colleges and Universities, Office Buildings, Loss Prevention, Weddings, House Watch, Malls, Event Security, Gates, Lock/Unlock Services: Gates, Buildings, Commercial Patrols: Shopping Establishments, Commercial Buildings, Neighbourhood Patrols & Unmarked Mobile
Contact:
Working Hours:
Mon-Fri: 2pm - 10pm
Sat & Sun: Closed
TBR® Inspection Report: