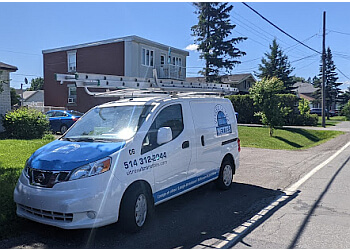 Lavage de Vitres Ultra Nettes stands as one of the premier window cleaning companies in Brossard. The proud owner, Hugo, leads the team with enthusiasm and dedication. Cutting-edge tools and techniques mark their approach to residential window cleaning. They employ a combination of pure water-fed poles with the latest generation brushes and traditional squeegees for the glass, ensuring a thorough and effective cleaning process. Lavage de Vitres Ultra Nettes is known for its efficiency, attention to detail, and unwavering reliability. Their staff is proficient in both English and French, offering bilingual service. They provide several packages to enhance the cleanliness of their customers' homes. Regardless of the size or shape, they wash all windows, ensuring no detail is overlooked. Lavage de Vitres Ultra Nettes is dedicated to providing the best service with an optimal balance of quality and affordability.

UNIQUE FACTS:
• Estimation Quote
• Outstanding Work
• Make an Appointment
• Phone in A Courteous and Informative Manner.
Specialty:
Commercial, Residential Window Cleaning, Frames, Gutters, Pressure Wash, Interior, Steps, Exterior, Siding, Showcases, Entrance, Cottages, Pool Decks, Balcony, Storefronts & Condos
Discount:
Contact:
Working Hours:
Mon-Fri: 8am - 6pm
Sat & Sun: Closed
TBR® Inspection Report: