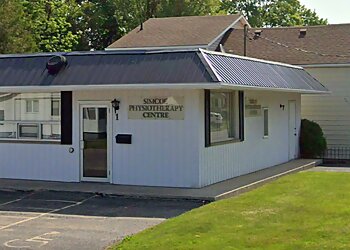 Simcoe Physiotherapy Centre has been an integral part of the community for 38 years, offering physiotherapy, acupuncture, and massage therapy services. Their philosophy centers around delivering personalized care for each individual, addressing the underlying causes and immediate symptoms, all while keeping long-term health objectives in sight. Hilary Yurichuk is a Registered Acupuncturist with extensive qualifications. She completed her acupuncture diploma at the Michener Institute for Applied Health Sciences in 2002. She pursued further education through distance training at Charles Sturt University in Australia, earning a Bachelor of Health Science in Complementary Medicine in 2005. Hilary and her dedicated staff are committed to crafting tailored treatment plans that yield the best therapeutic outcomes. Their primary aim is to provide each patient with a customized approach, pinpointing the root causes of their concerns and delivering care with an eye toward long-term health objectives. Patient education is a cornerstone of their practice, as they firmly believe that knowledge plays a pivotal role in the healing process.

UNIQUE FACTS:
• Providing Individualized Treatment Programs
• Provide Highest Quality Health Care.
Specialty:
Insomnia, Anxiety, Emotional Imbalances, Headache/Migraine, Digestive Disorders, High Blood Pressure, Infertility, Post-Concussion and Cold/Flu Symptoms, Bell's Palsy, Sinusitis, Rhinitis, Residual Congestion From Colds/Flu, Low Immune Function, PMS, Vertigo, Tinnitus, TMJ, Fibromyalgia, Back Pain, Sciatica, Neck Pain/Stiffness, Carpal Tunnel, Tendonitis, Arthritis, Frozen Shoulder & Residual Pain from Shingles
Insurance Accepted:
Accepts Private Insurance Plans
Contact:
Working Hours:
Mon-Fri: 8:30am - 5pm
Sat & Sun: Closed
TBR® Inspection Report: