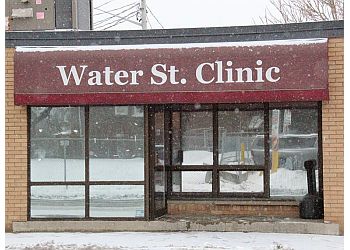 Water Street Clinic specializes in providing treatment for patients dealing with opioid dependency and those facing substance use disorders that co-occur with mental health challenges. It is conveniently situated approximately 6.3 miles away from downtown Norfolk. The clinic is staffed by two highly experienced physicians who are dedicated to delivering addiction treatment and compassionate care to their patients. Their team has established a self-referral process that is accessible to individuals struggling with primary substance abuse disorders. They extend their services to adults over the age of 18 and minors with the consent of a parent or guardian, provided they possess a valid health card. The treatments offered at Water Street Clinic are designed to help patients navigate their journey without experiencing withdrawal symptoms or drug intoxication, making the transition to recovery more manageable. The clinic cultivates a welcoming and non-judgmental atmosphere, emphasizing that addiction is a genuine illness that can hinder one's pursuit of true happiness, stability, and fulfillment. Additionally, it's worth noting that Water Street Clinic has another branch located in Brantford.

UNIQUE FACTS:
• They Maintain Confidentiality
• They Provide Kadian Treatment.
Specialty:
Methadone Maintenance Treatment, Opioid Treatment, Withdrawal Symptoms, Chronic Pain, Drug Intoxication, Sublocade Treatment, Pharmacy Services, Doctors' Services, Needle Exchange Program, Cravings & Suboxone
Contact:
Working Hours:
Mon,Wed & Fri: 8am - 4pm
Tue: 9am - 2pm
Sat: 8am - 12pm
Thu & Sun: Closed
TBR® Inspection Report: