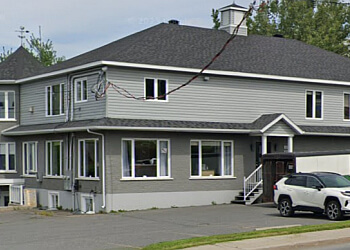 François Huot is a licensed insolvency trustee affiliated with François Huot Syndic. With a career spanning since 1982 in the field of insolvency, François Huot Syndic was established in 1994 by François Huot himself. François Huot is dedicated to assisting his clients in restructuring their budgets and financial matters. He offers guidance and support throughout the proposal and bankruptcy processes, tailoring solutions to align with each client's unique financial situation. At François Huot Syndic, the core values of honesty, discipline, and competence are upheld, all while maintaining a compassionate and human-centric approach. The team at François Huot Syndic Granby comprises licensed insolvency trustees and insolvency professionals who possess the expertise to provide guidance from initial diagnosis to the implementation of the chosen plan. If you are facing financial challenges, don't hesitate to contact them for a free insolvency consultation. They are committed to helping you regain control of your financial situation.

UNIQUE FACTS:
• Rapid Responses and Continual Updates
• Candid and Expert Advice.
Specialty:
Insolvency, Commercial Bankruptcy, Financial Recovery, Warning Signs, Voluntary Deposit, Debt Ratio, Consumer Proposal, The Credit Score, Credit Card, Debt Consolidation & Personal Bankruptcy
Contact:
Working Hours:
Mon-Fri: 8:30am - 5pm
Sat & Sun: Closed
TBR® Inspection Report: