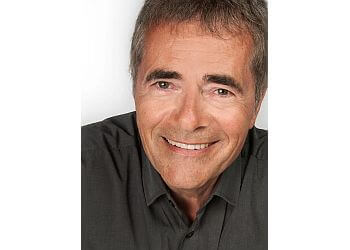 Serge Michon is a criminal defence lawyer and has been a member of the Quebec Bar since 1979. He established his practice in Granby in 1993 and has been serving Montérégie as a criminal and penal lawyer for over 3 decades. He is known for his determination and combative approach to asserting his client's rights with energy and passion. He is a legal expert who enjoys an excellent reputation in the judiciary. He handles criminal and penal law cases and also deals with Young Offenders Act-related cases. He has worked on more than 4,000 cases, from the early defence stage to the current times, with a straightforward, respectful, and professional approach towards his clients. Contact his firm, Serge Michon Avocat, to schedule your consultations.

UNIQUE FACTS:
• 24/7 Emergency Service
• Advantageous Packages
• With Over 30 Years of Experience.
Specialty:
Domestic Violence, Threat, Harassment, Substance Addiction, Credit Card/Check and Identity Theft, Robbery, Prohibited Weapon, Shoplifting, Extortion, Flight to The Employer, Fraud, Assault with Bodily Harm, Behavioral Disorders, Crimes Against the Person, Falsification of Documents, Condition Break/probation & Intimidation on Social Networks
Contact:
Working Hours:
Mon-Thu: 9am - 12pm|
1:30pm - 4:30pm
Fri: 9am - 12pm
Sat & Sun: Closed
TBR® Inspection Report: