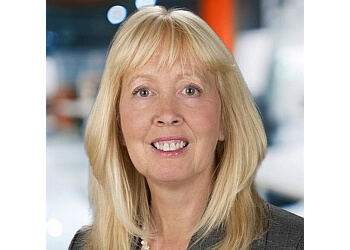 Jeane Herman holds the title of Licensed Insolvency Trustee and serves as the Vice President at MNP LTD. Kelowna. Leveraging her substantial business acumen and adept leadership abilities, Jeane Herman contributes invaluable guidance to the company and employs a natural leadership approach to effectively guide and nurture her team members. MNP stands as the largest consumer insolvency firm in Canada, boasting over six decades of expertise in the field. MNP Debt, as a Licensed Insolvency Trustee, possesses the authorization to administer both consumer proposals and bankruptcy proceedings. This firm is dedicated to assisting Canadians in breaking free from the cycle of debt. MNP Debt, situated in Kelowna, extends a helping hand to individuals and small businesses grappling with financial burdens. They provide impartial advice to determine the solution that best suits your distinct circumstances. Furthermore, MNP Ltd accommodates evening and weekend appointments upon request, ensuring accessibility and convenience for their clients.

UNIQUE FACTS:
• Experienced Trustees
• 65 Trustees
• Multiple Locations across Canada
• Schedule a free consultation.
Specialty:
Debt Consolidation, Personal Bankruptcy, Credit Counselling, Informal Debts Settlement, Repayment Plan, Consumer Proposal, Negotiations with Creditors, Orderly Payment of Debts, Debt Payment Strategies, Income Tax Debts Resolution, Unsecured Creditor, Wage Garnishment, Protection From Creditors, Debt Management & Restructuring of Business
Contact:
Working Hours:
TBR® Inspection Report: