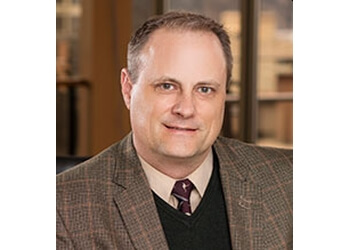 Blair Forrest stands as one of the esteemed partners at Pushor Mitchell LLP, having achieved his LL.B from the University of British Columbia. Blair's expertise is firmly grounded in the domain of business law, with a distinct emphasis on corporate, securities, intellectual property, and technology law matters. His role extends to being a registered trademark lawyer, catering to Canadian clients dealing with trademark issues before both the Canadian Intellectual Property Office and the United States Patent & Trademark Offices. Blair's comprehensive assistance covers various stages of trademark, trade name, domain name, and franchising concerns. Furthermore, Blair is a frequent advisor to clients on matters of ongoing corporate governance, corporate strategy, continuous disclosure, and regulatory compliance. Within the framework of Pushor Mitchell LLP's objectives, Blair aligns his efforts to offer intellectual property advice that seamlessly complements your business strategies. The legal experts at the firm are well-equipped to grasp intricate challenges and furnish pragmatic guidance aimed at achieving your business aspirations.

UNIQUE FACTS:
• 50 Years in Business
• Multiple Practice Areas.
Specialty:
Trademarks, Copyrights, Confidential Information, Plant Breeders Rights, Ip Asset, Industrial Designs, Patent Licensing, Trade Secrets, Domain Name Issues, Technology Licensing Agreements, Website Agreements & Franchising

ADDITIONAL PRACTICE AREAS:
Bankruptcy and Insolvency, Business, Commercial Litigation, Construction, Criminal, Employment, Family, Immigration and Citizenship, Insurance Litigation, Litigation, Medical Malpractice, Personal Injury, Product Liability, Real Estate, Tax, Technology, Wills, Estates & Trusts
Contact:
Working Hours:
Mon-Fri: 8am - 5pm
Sat & Sun: Closed
TBR® Inspection Report: