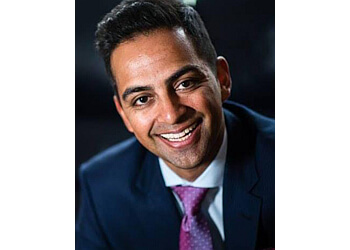 Kay Law Professional Corporation stands as a comprehensive legal establishment situated in Kitchener, Ontario, catering to clients both within the local vicinity and throughout Ontario. Its inception traces back to 1980 when Steve Kay laid its foundation. Overseeing its operations is James, the Managing Director, boasting extensive proficiency in an array of legal domains encompassing business law, real estate matters, and wills/estates concerns. The firm takes great pride in its recent distinction as one of the top commercial law firms in the Kitchener-Waterloo region, a testament to its reputation. The overarching mission is to furnish their esteemed clientele with top-tier legal services, underpinned by a commitment to transparency. The central aim revolves around securing utter client contentment, not only in terms of the overall customer journey but also with regards to the tangible outcomes achieved. In the intricate and competitive realm of business, Kay Law Professional Corporation has earned a position of trust, garnering the responsibility of advising prominent enterprises within Kitchener-Waterloo and across Ontario for a substantial span of time. By delivering strategic legal counsel, particularly in intricate negotiated transactions, the firm adeptly guides you through this intricate landscape while augmenting overall value. The world of business presents multifaceted challenges, but Kay Law Professional Corporation has proven its mettle in offering sagacious guidance, resulting in enduring partnerships with businesses spanning various sectors.

UNIQUE FACTS:
• Client-centered Service
• Expertise and Experience
• Cost-effective Solutions.
Specialty:
Advice on Business Formation, Contracts, Compliance with Provincial and Federal Law, Dispute Resolution, Mergers and Acquisitions, Drafting, Review, and Negotiation

ADDITIONAL PRACTISE AREAS:
Employment, Real Estate, Will and Estate, Dispute Resolution, Family & Personal Injury Law
Contact:
Working Hours:
Mon-Fri: 9am - 5pm
Sat & Sun: Closed
TBR® Inspection Report: