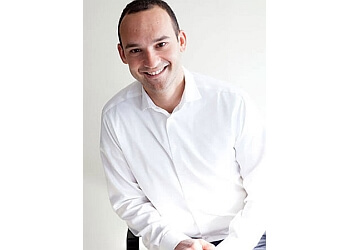 S. Zalman Haouzi Avocat is highly regarded in legal circles for his rigorous advocacy, strategic thinking, and unique client-centred approach to criminal defence. Zalman routinely takes a collaborative legal approach, which involves working alongside Montreal's best criminal lawyers, and provides value to clients through his ability to deliver positive results in the most cost-effective way possible. Zalman is particularly adept at helping first-time offenders navigate the daunting and complex criminal justice system, doing everything in his power to help them stay out of prison, avoid criminal records, and get a second lease on life. In addition to criminal defence, Zalman also has experience helping clients contest Quebec traffic tickets and navigate the complexities of property disputes before the Quebec Rental Board. In addition, Zalman offers Emergency legal services.

UNIQUE FACTS:
• Provide Client-Centered Approach
• Offer You with Every Realistic Option
• Payment Methods Are Also Available
• Free Consultations.
Specialty:
Drinking and Driving, Domestic Violence, Fraud and Drug Offences, Theft, Breaking and Entering, Assault with a Weapon, Assault Causing Bodily Harm, Hit and Run, Sexual Interference, and Exploitation, Young Offenders, Shoplifting, Uttering Death Threats & First-Time Offenders
Contact:
Working Hours:
Mon-Fri: 8am - 5pm
Sat & Sun: Closed
TBR® Inspection Report: