DANIELLE CHING MCNAMEE
Danielle Ching McNamee is committed to excellence in criminal law and works to accomplish outstanding results for clients throughout BC. DANIELLE CHING MCNAMEE is one of the Three Best Rated® Criminal Defense Lawyers in Kamloops, BC.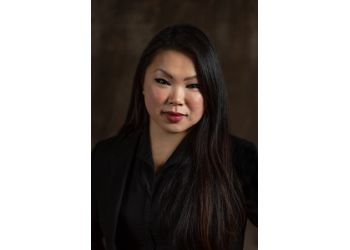 Danielle has been involved in all aspects of trial practice in BC Provincial Court and BC Supreme Court. Danielle Ching McNamee has defended clients against all types of charges, up to and including first-degree murder, as well as a broad variety of sex offences. Clients value her hard work and commitment to their cases. Danielle and the Nicola Law Group team have a combined 50 years of experience in criminal law. If you're facing criminal charges or being investigated by the police, Danielle and Nicola Law Group can help. Call today to schedule your consultation.


Focus Is Always on Achieving the Best Outcomes for Clients
Over 50 Years of Experience Practising Criminal Law.
Murder

Drug Possession

Trafficking

Theft

Dangerous Driving

Police Disciplinary Actions

Firearms & Charter Issues
This man is a pit bull on the legal fighting stage. His cross examination will break seasoned professionals . I am so happy with the performance of him and his team and highly refer him to anyone with legal issues. His expertise in law and the respect he is shown on the battlefield is impeccable. Do yourself a favour and hire this great team!!!!
Brad Smith is an outstanding criminal lawyer – thanks to him I avoided a criminal record that would have been detrimental to my future and was able to put what was a very stressful chapter in my life behind me. I highly recommend Brad Smith to anyone in trouble with the law or facing criminal charges!

Brad handled a matter for me in five days that could have taken months. Professional, capable, wickedly smart. You can look all over BC but will not find better
Your efforts exceeded my expectations. I could not have asked for a better outcome I have no hesitation in referring anyone who might need legal representation to you.
As my lawyer, Brad Smith gave sound advice, was organized, meticulous and very compassionate to my situation. He kept me apprised of issues as they arose and immediately resolved them. We won our case in court and I strongly believe Brad was one of the reasons we did. I recommend Brad to anyone who needs an experienced and knowledgeable lawyer to assist them with their legal matters. You will not be disappointed with his excellent service.
Mon-Fri: 8:30am - 4:30pm
Sat & Sun: Closed
Nearby Criminal Defense Lawyers in Kamloops: