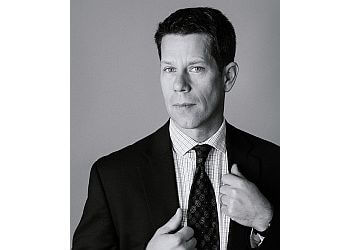 John Grover is a partner at Fulton & Company LLP, bringing nearly two decades of valuable experience in family law. His legal practice is exclusively dedicated to family law matters, encompassing Provincial and Supreme Court cases. Clients who seek his assistance benefit immensely from his extensive knowledge and expertise in this specialized area. During challenging times in his clients' lives, John commits himself to understanding their unique needs and confidently guiding them through every stage of the legal process. He devises innovative strategies to safeguard their interests and preempt potential future complications. While he has a proven track record as a litigator, John recognizes that many disputes can find resolution through alternative methods. He ensures that his clients can efficiently navigate the legal intricacies, allowing them to move forward with the next chapter of their lives. At Fulton & Company LLP, they offer a personalized and empathetic approach, forging meaningful connections with their clients and communities to serve their needs better.

UNIQUE FACTS:
• Legal Solutions Focused on Achieving Results
• Transparent and Accessible Communication
• Dedicated to Delivering Exceptional Quality.
Specialty:
Divorce Settlements, Separation Agreements, Cohabitation/Marriage/Prenuptial Agreements, Child/Spousal Support, Family Property/Debt, Custody/Parenting Arrangements, Child Apprehension & Adoption
Contact:
Working Hours:
Mon-Fri: 8:30am - 4:30pm
Sat & Sun: Closed
TBR® Inspection Report: