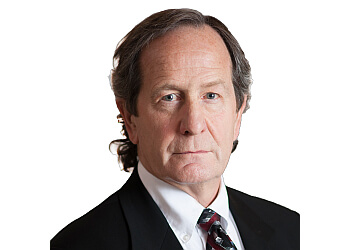 John M. Hogg, K.C. is a renowned civil litigation lawyer in the Kamloops area. His extensive expertise encompasses personal injury, commercial and construction litigation, as well as family and criminal law. He was admitted to the British Columbia Bar in 1974. He possesses a wealth of experience in the field. John M. Hogg holds a distinguished record, having served as President of the Kamloops YMCA/YWCA and being an active member of the Canadian Bar Association and the Supreme Court Rules Revision Committee. He currently holds the position of Senior Counsel at the esteemed law firm Morelli Chertkow LLP. Furthermore, John M. Hogg adeptly handles a diverse spectrum of court cases. His extensive legal career is highlighted by his tenure as Elected Bencher for the British Columbia Law Society from 1983 to 1993. Morelli Chertkow LLP comprises team members from various backgrounds, boasting a wide range of qualifications and interests. Their overarching objective is to create an environment of comfort and knowledge as clients collaborate with their lawyers. The firm's unwavering commitment to upholding elevated ethical standards and codes of conduct is evident. Many of these standards align with the Code of Professional Conduct for BC, as endorsed by the governing body of the Law Society.

UNIQUE FACTS:
• Successfully Concluded Personal Injury Cases by Settlement and Trial (jury and No Jury) Some in The Range of $500,000.00 to $2,000,000.00
• Life Bencher, British Columbia Law Society Since 1994.
Specialty:
Civil Litigation, Contracts, Family and Custody, Commercial, Construction, Property and Land Disputes, Insurance-Related Matters, Mediation & Arbitration

ADDITIONAL PRACTISE AREAS:
Personal Injury Cases, Commercial and Construction Litigation, Divorce and Family Claims, Criminal, Wills & Estate Claims/Litigation
Contact:
Working Hours:
Mon-Fri: 8am - 5pm
Sat & Sun: Closed

TBR® Inspection Report: