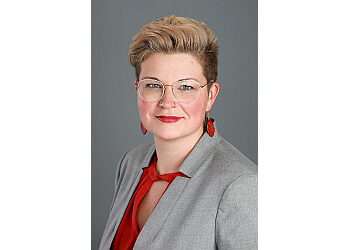 Renée E. Short is a family law lawyer who obtained her degree from the University of Alberta in 2008. She embarked on her independent legal practice in Airdrie in July 2014, specializing in handling various family and estate legal matters. Renée ensures that each client receives dedicated attention and personalized service. Established in Airdrie in 2014, Renée E. Short's law office primarily offers family law services. They are dedicated to providing exceptional client care, from initial consultation to case resolution. Their approach centers on achieving amicable resolutions, and they adopt a collaborative team approach in all their legal work. Moreover, they actively support local community projects. To accommodate clients from various locations, including the City of Calgary, they offer virtual meetings for many of their services, ensuring accessibility and convenience.

UNIQUE FACTS:
• They embrace a comprehensive strategy, emphasizing the importance of achieving friendly and advantageous outcomes for their clients.
• Their team is easily accessible, their actions transparent, and their dedication unwavering.
Specialty:
Uncontested Divorce, Separation Agreements, Cohabitation Agreements, Prenuptial Agreements/Marriage Contracts, Independent Legal Advice, Mediation of Minor Disputes, Emergency Protection Order Reviews, Custody and Guardianship Matters, Child Support and Partner/Spousal Support, Property Division Upon Breakdown of Marriage or Common-Law Relationship, Private Adoptions & Child and Youth Representation
Contact:
Working Hours:
Mon-Fri: 8:30am - 4:30pm
Sat & Sun: Closed
TBR® Inspection Report: