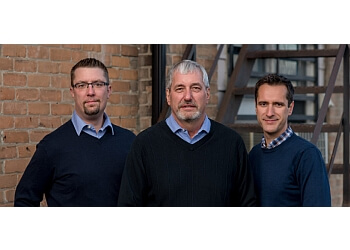 Warnock Kraft Anderson Lawyers is committed to providing the residents and businesses of Airdrie, Calgary, and Rocky View with top-tier professional legal assistance. Their legal team is well-equipped to assist both employees and businesses in understanding their rights and obligations in this area of the law. This includes services such as reviewing or drafting employment agreements and evaluating severance packages. They excel in both defending against and pursuing claims related to human rights violations, breaches of fiduciary duties, constructive dismissal, wrongful termination, and fair severance payments. What sets Warnock Kraft Anderson Lawyers apart is their extensive range of legal expertise and knowledge, complemented by their exceptional team of paralegals. Their location in Airdrie, which avoids the high expenses associated with practicing law in Calgary, enables the firm to provide clients with an exceptional level of legal service and customer support at reasonable rates typically found in smaller cities. During your initial consultation, one of their lawyers will provide you with a clear assessment of the expected costs associated with your legal matter, ensuring transparency and clarity in the legal process.

UNIQUE FACTS:
• Legal Team of 6 Lawyers Have Over 100 Cumulative Years of Experience and Expertise
• They Work with You Through the Entire Legal Process to Ensure You're Fully Informed.
Specialty:
Employment Standards, Contracts, Drafting, Employment and Severance, Human Rights Abuses, Constructive Dismissal, Collective Bargaining Agreements, Common Law, Review of Independent Contractor Agreements, Wrongful Termination, Reviews & Non-Compete Provisions

ADDITIONAL PRACTISE AREAS:
Family, Real Estate Law, Corporate and Commercial Law, Wills & Estates Law
Contact:
Working Hours:
Mon-Fri: 8:30am - 4:30pm
Sat & Sun: Closed
TBR® Inspection Report: