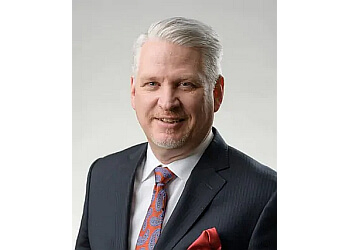 Shawn Scott, a seasoned Senior Legal Counsel and the visionary behind Brookshire Law Office, provides an array of family services tailored to your needs. These encompass crafting separation agreements, marriage contracts, overseeing both contested and uncontested divorces, as well as facilitating adoptions and guardianships. Situated in Halifax, Brookshire Law Office is unwaveringly dedicated to the triumph of its clients. Their ethos revolves around enhancing the quality of life for you and your family. This commitment is exemplified by providing budget-conscious legal guidance to families in Halifax, Dartmouth, and Bedford as they confront the complexities of life's legal hurdles. A hallmark of their approach is the empowerment of clients to navigate their legal fees and expenses judiciously, demonstrating keen respect for household budgets. Centralizing an array of family services under one roof, their family law office aims to earn this privilege by consistently delivering cost-effective counsel to families in Halifax, Dartmouth, and Bedford during times of legal uncertainty.

UNIQUE FACTS:
• Offer "pay-as-you-go" and "flat fee" services.
• Offer legal coaching services.
Specialty:
Contested and Uncontested Divorces, Cohabitation Agreements, Emergency Protection Orders, Prenuptial Agreements, Guardianships, Child Care Disputes, Entitlement to Spousal Support, Separation Agreements, Alternative Dispute Resolution, Division of Property & Adoptions
$Price:
30-Minute Consultation for $287.50

Contact:
Working Hours:
Mon-Fri: 9am - 5pm
Sat & Sun: Closed
TBR® Inspection Report: