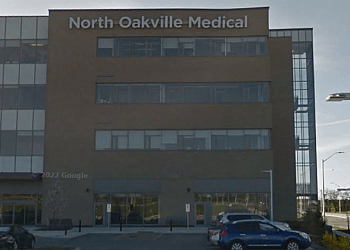 CALL
DR. AIMEE JUNE VERNA MABINI - NORTH OAKVILLE MEDICAL CENTRE
Since 2000
Dr. Aimee June Verna Mabini is one of the leading Otolaryngologists in Oakville, ON. She graduated from McMaster University in the year 2000 with a medical degree. She has specialized in executing intricate head and neck surgical procedures. Dr. Aimee's unwavering dedication revolves around extending her utmost care and personalized attention to provide the highest caliber of assistance. Her approach is characterized by a comprehensive evaluation methodology, leveraging the latest technological advancements to present diverse solutions. Dr. Aimee's role as an Ear, Nose, and Throat (ENT) specialist at North Oakville Medical Center speaks to her commitment to delivering comprehensive services catering to patients of all age groups. Her affiliations span Halton Healthcare Services Corporation, where she is associated with esteemed institutions such as Milton District Hospital, Oakville Trafalgar Memorial Hospital, and Georgetown Hospital.

UNIQUE FACTS:
• Languages: English, Filipino
• Wheelchair Accessible
• Medical practitioner specializing in otolaryngology
• Preferred referral method is Fax
• Complete patient profile
• Imaging
• Details of previous treatment
• All relevant reports ; referring physician's fax number and billing number
• Medical services are covered by OHIP
• Paid Parking: Accessible for patients with special needs.
Specialty:
CONDITIONS:
Septoplasty, Ear Tubes, Head and Neck Surgery, Laryngology and Vocal Cord Surgery, Parathyroid Surgery, Salivary Gland Surgery, Sinus Surgery, Surgery for Hearing, Thyroid Surgery, Tonsillectomy & Adenoidectomy
Contact:
Working Hours:
TBR® Inspection Report: