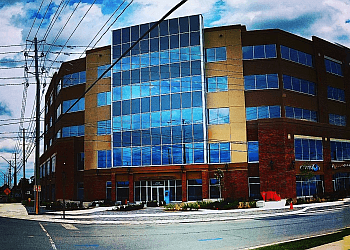 CALL
DR. MICHAEL J. FOX - PALERMO PROFESSIONAL CENTRE
Since 1995
Dr. Michael J. Fox is one of the top Pediatricians in Oakville, Ontario. With a career spanning 28 years, he has established himself as a leader in Pediatric Medicine. His academic foundation was laid at the University of Toronto, where he completed his education in 1995. Further enhancing his expertise, he pursued Postgraduate Training at the University of Toronto in 1999. His competency extends across a wide spectrum, making him adept at diagnosing and treating various childhood illnesses. His skill set encompasses minor health concerns and more serious diseases, affirming his proficiency in Pediatric Medicine. He is dedicated to addressing children's physical, behavioral, and mental health needs, providing comprehensive care from infancy to adolescence. His approach is characterized by a genuine concern for their well-being, reflected in his responsiveness to their growth and development inquiries. His deep-rooted knowledge and genuine concern for the welfare of youngsters further cement his reputation as a reliable and caring pediatrician. His commitment to delivering high-quality care extends to his openness to new patients referred to his practice.

UNIQUE FACTS:
• Languages Spoken: English
• Active Member as of 01 Jul 1995
• Independent Practice as of 30 Jun 1999
• Wheelchair Accessible
• Preferred referral method is Fax
• Complete patient profile
• Lab work
• All relevant reports
• Most services covered by OHIP
• Medical referral required
• Free Parking: Accessible for patients with special needs.
Specialty:
CONDITIONS:
Allergy and Immunology, Asthma, Behaviour Disorder, Cardiology, Circumcisions, Dentistry, Developmental Delay, Dermatology, Endocrinology, Eating Disorders, Infectious Diseases, Neonatology, Naturopathy, Neurology, Adolescent Health, Obesity, Prematurity & Rheumatology
Contact:
Working Hours:
TBR® Inspection Report: