Bent Nails Master Home and Tarion Warranty Inspection
Bent Nails Master Home and Tarion Warranty Inspection is a well-known home inspectors service provider in Ottawa, Ontario. Bent Nails Master Home and Tarion Warranty Inspection is one of the Three Best Rated® Home Inspectors in Ottawa, ON.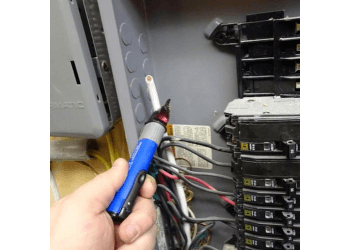 Darren McClurg is a Licensed & Certified International Master Inspector®. He gives you valuable tips and tricks to maintain quality home residential & commercial inspections. He is straightforward in giving you the best price & better service, and He has been a Former interior & exterior contractor for 17+ years. His inspections are by the InterNACHI standards of practice, which include: Interior & Exterior, HVAC, plumbing, electrical, roofing, structural, attic, roofing, pools, landscape, Mold, and industrial kitchens. He offers a reliable 24-hour emergency service. A Bent Nails Inspection report, delivered within the same day, will provide you with a comprehensive document to decide on your existing or future home. At Bent Nails Inspections, he believes in bringing the highest quality and being completely transparent with his clients. This is located 23.6 miles away from Ottawa, ON.


FREE aerial views of your roof & Infrared thermal imaging
No Hidden Fees with 120-day warranty on all inspections.
Online booking
Onsite service
Available all days of the week.
INSPECTION: Residential / Condo

Pool

Spa

Mobile Home

Chimney and Fireplace

Multi-Unit

Tarion Warranty

Home Maintenance

Drone & Infrared
Bent Nails really helped us understand the condition of a house we were considering. Darren provided a detailed report outlining what was serviceable, what needed repair - and how urgently. He even provided approximations for the durability of different features, like roof and windows. We really appreciated the quick turnaround on the inspection report, and the care with which Darren handled our questions. I would strongly recommend Bent Nails and Darren to friends and family.
Darren was recommended to me by my real estate agent, Jeff Matheson. Darren did a very detailed, thorough inspection of the condo we had conditionally bought. He offered detailed explanations of each area where he saw something can be improved, better maintained, or where we can get more life out of appliances, etc. He is very courteous, polite, and has extensive knowledge. I highly recommend him.
Darren is the nicest guy, very easy to talk to, and very knowledgeable and very careful in his work. It was a pleasure having him do the inspection. He also in his report gave photos and solutions to any problem he found. I recommend using him.
Residential / Condo Inspection Starts from: $249
Pool / Spa Inspection from: $80
Mobile Home, Chimney, and Fireplace Inspection Starts from: $249
Nearby Home Inspectors in Ottawa: