Parent Inspections Inc.
Parent Inspections Inc. Parent Inspections Inc. is one of the Three Best Rated® Home Inspectors in Ottawa, ON.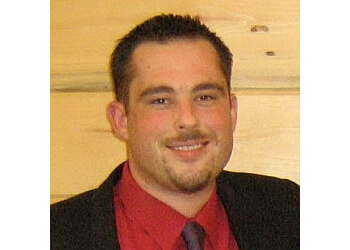 is one of the most well-established and respected home inspection companies in Ottawa and Gatineau, boasting a collective experience of over six decades as full-time home inspectors. Eric Parent is the President of Parent Inspections Inc. Their team is fully insured and accredited, and their members hold engineering backgrounds, ensuring unparalleled knowledge and expertise. Their reports are comprehensive narratives, thoughtfully crafted for each unique home, enriched with numerous photos and illustrations to aid clients in grasping the subject matter. In addition to conventional home inspections, Parent Inspections goes the extra mile. They conduct geotechnical research on the property, analyze local sewer data, and even furnish a useful reference sheet for insurance documentation, complete with the nearest fire hydrant location and the address and distance to the closest fire station. Their commitment to quality assurance is evident through distinctive processes such as photographic analysis and video review, ensuring the most meticulous and accurate inspections possible. Employing high-resolution telephoto lenses, they capture hundreds of detailed photographs that are scrutinized on a 50" HD display. The entire inspection is recorded on body cameras, allowing for thorough post-inspection research and quality assurance phases. What sets their inspection approach apart is their dedication to client involvement. Unlike most inspectors who prefer to work independently and debrief afterwards, Parent Inspections invites clients to accompany them throughout the entire inspection, explaining each system in detail as they proceed.


Educated and Experienced
Member of Ontario Association of Home Inspectors
They have Performed Over 28,000 Home Inspections
Fluent in both English and French.
Multi-Phase Inspection Methodology

Post Home Inspection Support

Exceeding Industry Standards

Pre-Offer Walkthrough

Commercial Building Inspection

Multi-Unit Residential Building Inspection & Advanced Building Deficiency Consultation
Thorough inspection and detailed report. We were extremely pleased with the quality and thoroughness of a recent home inspection conducted by Eric Parent. Eric took the time to go through our new home from top to bottom, explaining everything he observed in intricate detail. Eric explained his observations very clearly, including why he was noting them, the impact and severity, possible options to remedy issues and added his recommendations. This was repeated throughout the entire inspection process that he spent over 3 hours to carry out, and resulted in an amazingly detailed report that is over 40 pages with pictures and schematics detailing exactly what was observed and recommended solutions. The report also included a quick checklist that is helpful for insurance purposes. I would recommend Parent Inspections Inc. to any potential buyer. We had the pleasure of working with Eric's father Marc when we worked with this company over 16 years ago, and clearly Eric has continued the tradition of providing home inspections of the highest quality. An excellent family run business. Can't say enough about how happy we were with this service -Johanne M.
The service offered by Parent Inspections was genuinely outstanding and has left me profoundly impressed. I wholeheartedly endorse Parent Inspections to anyone in need of their services. Eric's unwavering dedication and commitment were truly remarkable. He consistently went the extra mile to ensure that everything was handled impeccably. It's crystal clear that he has a genuine concern for his clients and is always ready to provide the essential guidance needed to achieve the best possible results. Parent Inspections has undeniably earned my highest recommendation. Eric, your service is stellar, and for that, I extend my thanks!
Eric is responsive, has an eye for detail and explains everything very well. As a first time home buyer, I had many anxieties and uncertainties. I don't think I could have come across a better person to my mind at ease about everything. His report gave me the confidence to purchase my first home.
Home Walkthrough Consultations:
MCC (Home Walthrough Consultation - Verbal): $295
MCC+ (Home Walkthrough Consultation - Written Report): $395
Residential Home Inspections:
HI-APT (Home Inspection - Condominium Apartment): $349
HI-CND (Home Inspection - Condominium Townhouse): $429
HI-FHD (Home Inspection - Freehold Townhouse): $479
HI-STD (Home Inspection - Detached / Semi-detached): $549
Tarion™ New Home Inspections:
Condo Apartment (Phase One): $449
Townhouse(Phase One): $579
Semi or Detached (Phase One) $649
By Purchasing the Entire Package Up Front:
Condo Apartment $739
Townhouse $929
Semi or Detached $999
Apartment Building Inspections:
Duplex(Building W/Two Apartments): $589
Triplex(Building W/Three Apartments): $619
Quadriplex(Building W/Four Apartments): $649

Discount
10% Special Offer Only For ThreeBestRated Customers
Nearby Home Inspectors in Ottawa: