Prime Home & Commercial Inspection
Prime Home & Commercial Inspection stands out as one of the finest home inspection service providers in Ottawa, ON. Prime Home & Commercial Inspection is one of the Three Best Rated® Home Inspectors in Ottawa, ON.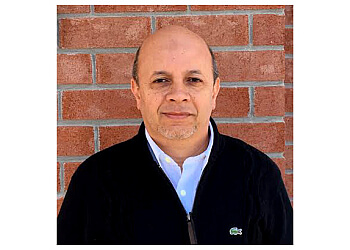 Leading the team is Hisham Elo, a certified home and commercial inspector who has successfully completed the ten-course program offered by Carson & Dunlop. With a remarkable background as a civil engineer with over 30 years of experience, Hisham's expertise adds significant value to his role as a professional home inspector. Moreover, his extensive customer service experience ensures that clients receive top-notch service and satisfaction. At Prime Home & Commercial Inspection, they cater to both residential and commercial clients, offering comprehensive home inspection services at affordable rates. Their specialization in delivering exceptional home inspections has earned them a reputation as one of Ottawa's best service providers, serving not only the city but also the surrounding areas. Ensuring peace of mind for their clients, they are fully insured.


Online booking
Reports with cost estimate
Member of OAHI
High Quality
Offer senior discount.
Roofing

Structure

Exterior

Interior

Garages

Fireplaces

Chimneys

Plumbing and Heating Systems

Bathrooms

Flashings

Electrical

Air Conditioning & Cooling / Heat Pumps
Hisham does an excellent job conducting a thorough and detailed home inspection and an accompanying report that flags relevant risks and opportunities. He was very professional, arrived early and completed the inspection report quickly. I would strongly recommend anyone needing a comprehensive home inspection to have no doubts about his work ethic and professionalism. I will work with Hisham in the future!
Hisham is professional and knows his work. He responded right away was able to conduct the inspection within 24 hours. Afterwards he provide a extensive report complete with photos, areas of concern and solutions. Highly recommend
Hisham is an open, honest and trustworthy home inspector. He is extremely professional, personable and detailed oriented. Highly recommended.
Roofing:
Strip and Re-Roof with Cedar Shingles: $9.00 - $18.00 per Sq .Ft.
Reflash Typical Skylight or Chimney: $500.00 - $1000.00
Rebuild Typical Chimney Above Roof Line: $25.00 - $50.00 per Row of Bricks (min. $400) Exterior:
Install Aluminum or Vinyl Siding: $6.00 - $12.00 per Sq.Ft.
Repoint Exterior Wall (soft Mortar): $3.00 - 6.00 per Sq.Ft. (min. $500) Parge Foundation Walls: $3.00 - $6.00 per Sq.Ft. Electrical:
Upgrade Electrical Service to 100 Amps: $1200.00 - $3000.00
Upgrade Electrical Service to 200 Amps: $1700.00 - $3500.00
Replace Circuit Breaker: $100.00 - $200.00
Heating:
Install Humidifier: $300.00 - $600.00
Install Circulating Pump: $400.00 - $600.00
Install Chimney Liner for Gas Appliance: $500.00 - $1000.00
Interior
Add Drywall Over Plaster $4.00 - $8.00 per Sq.Ft.
Sand and Refinish Hardwood Floors $2.00 - $4.00 per Sq.Ft.
Install Replacement Windows $40.00 - $120.00 per Sq.Ft.
Nearby Home Inspectors in Ottawa: