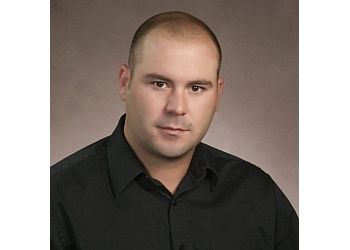 Ryan Cain is a highly experienced and senior mortgage broker serving the Fredericton area. As part of the Dominion Lending Centres network, Ryan boasts decades of expertise in the mortgage industry. His commitment is diligently identifying the ideal mortgage loan program that aligns with each customer's unique needs and financial considerations. Utilizing cutting-edge technology, Ryan streamlines the mortgage loan process, ensuring swift and efficient closures for his valued clients in Fredericton. What sets him apart is his dedication to delivering impartial and professional advice while securing reduced interest rates for all types of loans. Ryan's approach is geared towards making the entire mortgage process as seamless and understandable as possible, providing peace of mind to his clients. Dominion Lending Centres boasts a licensed team of mortgage professionals who possess in-depth knowledge of a wide range of available mortgage products. This encompasses everything from first-time homebuyer programs to financing solutions for the self-employed and individuals with credit challenges. Customers can also benefit from online applications and convenient mortgage calculators, further simplifying the application process.

UNIQUE FACTS:
• Offering Free Expert Advice Across Canada
• Taking the Hassles out Of the Mortgage Process and Simplifying Your Life.
Specialty:
Fixed and Variable Rate, Life Insurance, Refinance, Credit Report, Investment, Self Employed, Renewal, Commercial, Home Purchase, Chip Refinance, Pre-Approval, Property, Home Equity Loans, Fixed Rate & Variable Rate
Contact:
Working Hours:
TBR® Inspection Report: