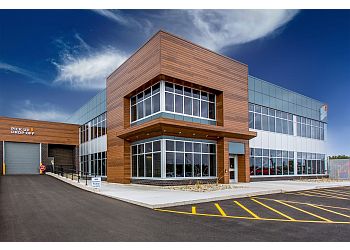 Goguen Architecture stands as a highly esteemed architectural entity boasting a remarkable 44-year legacy within the industry. The firm's expertise spans the full spectrum of architectural, engineering, and construction management services, catering to the entirety of New Brunswick, Canada. Goguen Architecture takes immense pride in offering comprehensive support, from initial conceptualization to ultimate realization, and all stages in between. Their team of architects excels in providing holistic architectural design solutions for diverse projects. Central to their ethos is the fervent dedication to translating client visions and requisites into ingenious designs that seamlessly blend functionality and cost-efficiency. A cadre of well-rounded architects, with robust proficiencies in residential, commercial, healthcare, and institutional architecture, constitutes the firm's foundation. At its core, Goguen Architecture is committed to nurturing client relationships that empower them with greater project control. This client-centric approach invariably yields successful outcomes that adhere to schedules and financial parameters, epitomizing the firm's pledge to deliver excellence within defined timelines and budgets.

UNIQUE FACTS:
• Over 40 Years in The Industry Experience
• Transforming Ideas Into Reality
• Exciting and Useful Spaces
• Innovation in Design and Materials.
Specialty:
Residential, Commercial, Health Care and Institutional, Master Planning, Feasibility Studies, Contract Documents, Programming, Estimating, Environmentally Sensitive Building, Schematic and Sustainable Design, Concept Development, Rendering, Warranty Review, Condition Assessment, Leed Facilitation, Rendering & Comprehensive Detailing
Contact:
Working Hours:
Mon-Fri: 8am - 5pm
Sat & Sun: Closed
TBR® Inspection Report: